Day 6: Seeing more of Amsterdam
On Day 5 I saw the Tulip Museum and Body Worlds, had pancakes, rode the tram and wandered a bit. For a few hours I'd considered staying an extra day in Amsterdam, spending most of it sunbathing in Vondelpark, and skipping Hannover. But then the 30°C weather broke and that option became relatively less appealing. Thus today is my last day here, and I wanted to round it out by learning a bit more about Amsterdam itself.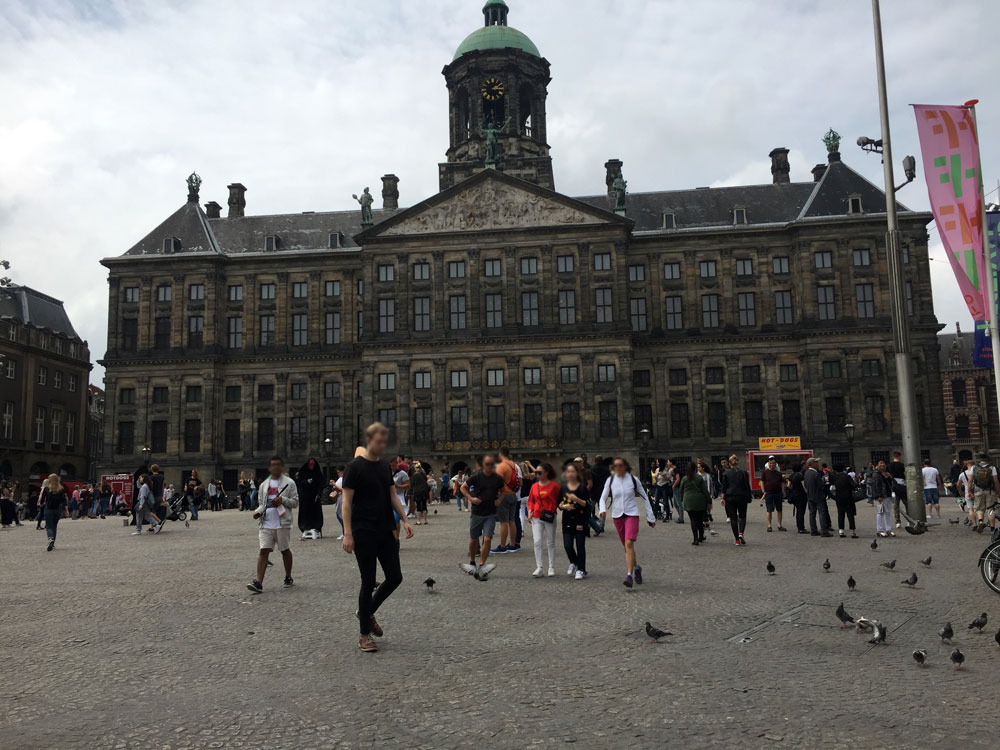 Amsterdam has a lot of sides to it. You could spend a partyish few days smoking weed, partying, walking through the Red Light District and (presumably not in that district) trying to get laid - but, to be honest, that only sounds fun when bringing friends along. You could spend a painful few days visiting the Anne Frank Museum and the like - but I'm mostly leaving that part of history until Berlin. You could spend a chill few days enjoying the architecture, parks, history, museums - and that's largely what I've done.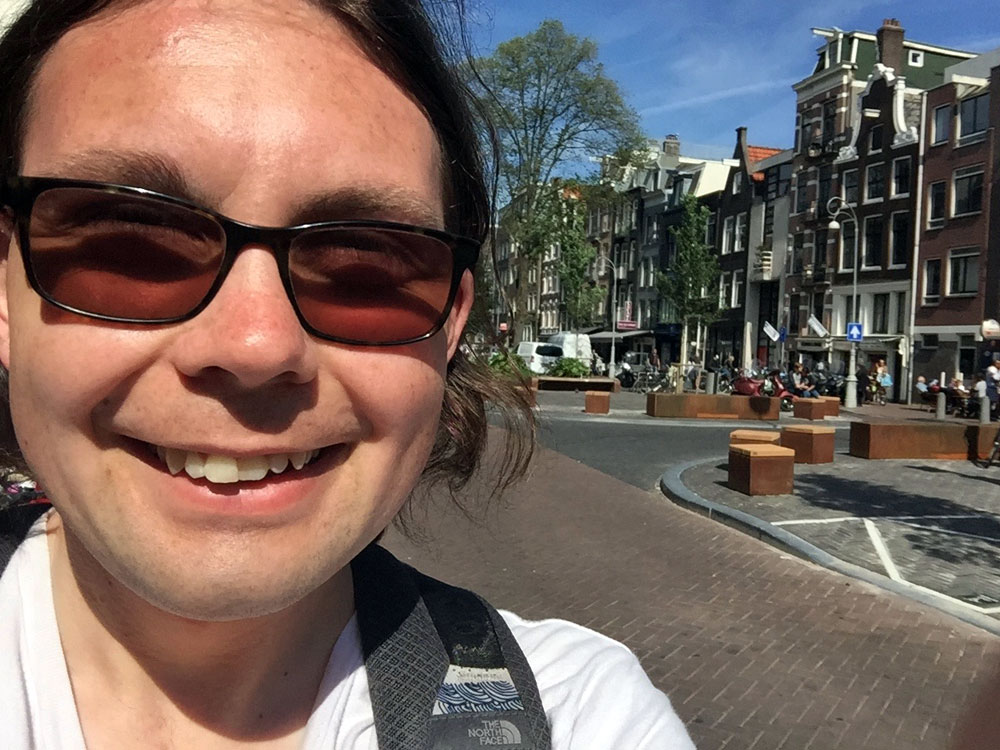 Amsterdam Museum
I started out by visiting the Amsterdam Museum, with permanent exhibits on Amsterdam's history (independence from Spain, the Golden Age, the building of the canal layout, the Nazi Occupation and 60s/70s counterculture) and temporary exhibits on fascinating bits of culture (Puck and Hans fashion designers.)
I'd love to go back in time and try wearing the below as school uniform.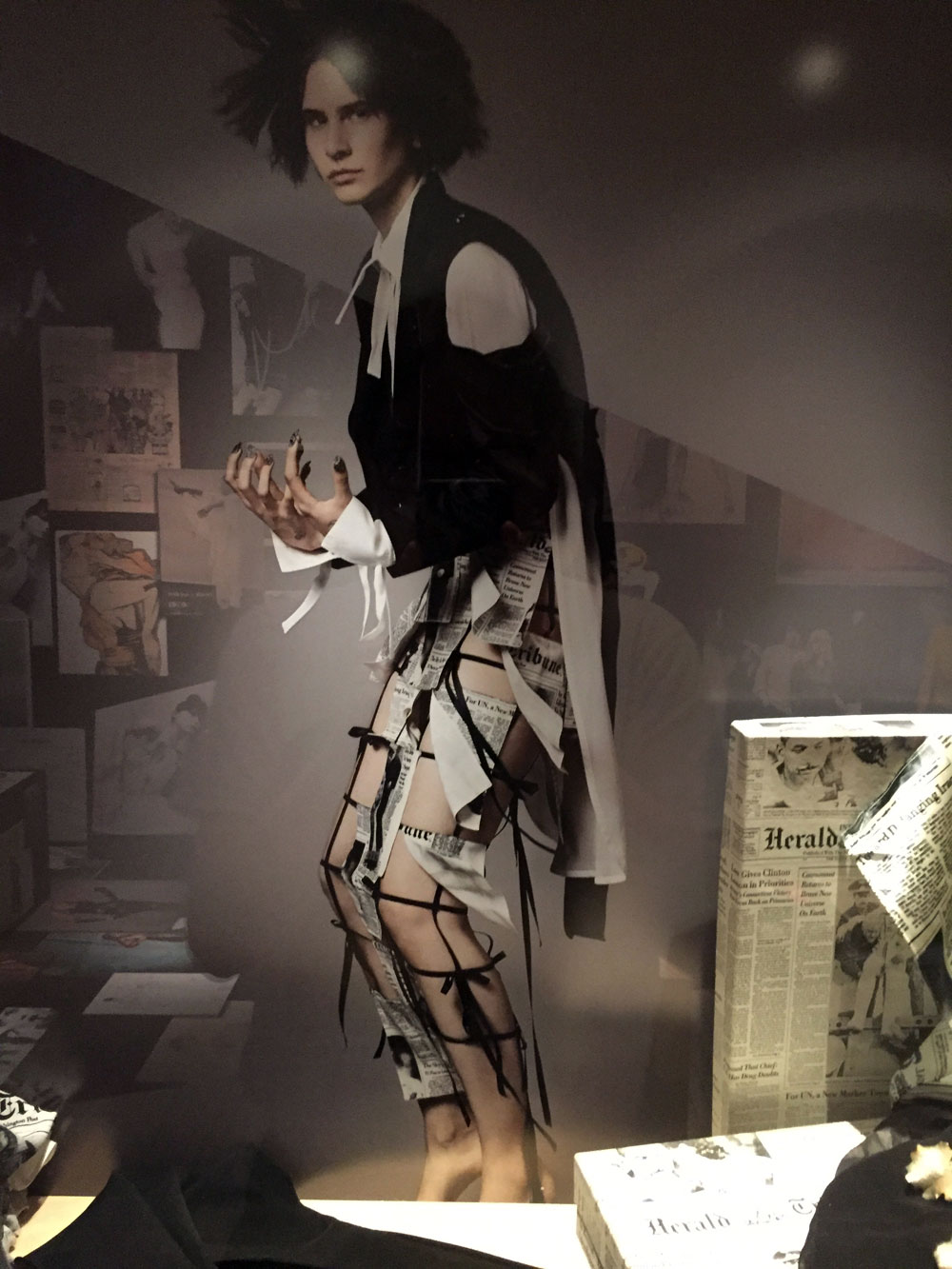 I'm really quite proud of how I've dressed so far this trip. I've been overweight for a long time, which naturally means a degree of body image problems. But this trip I've been wearing short-sleeves and shorts and it's been great. It is no longer 35°C outside but 24°C is easily sufficient.
Next I followed a tip from The Guardian and went to get some frites. They were indeed very gorgeous, especially with some sort of mayonaise that I picked at random off a list in Dutch.
Canal Tour
I've walked a very long way every day of this trip so far. My feet hurt. Thus I needed something to do sitting down. By pure chance, Amsterdam is a city with canals whose view of the city beats that of the streets. So I went on a canal tour, for €11.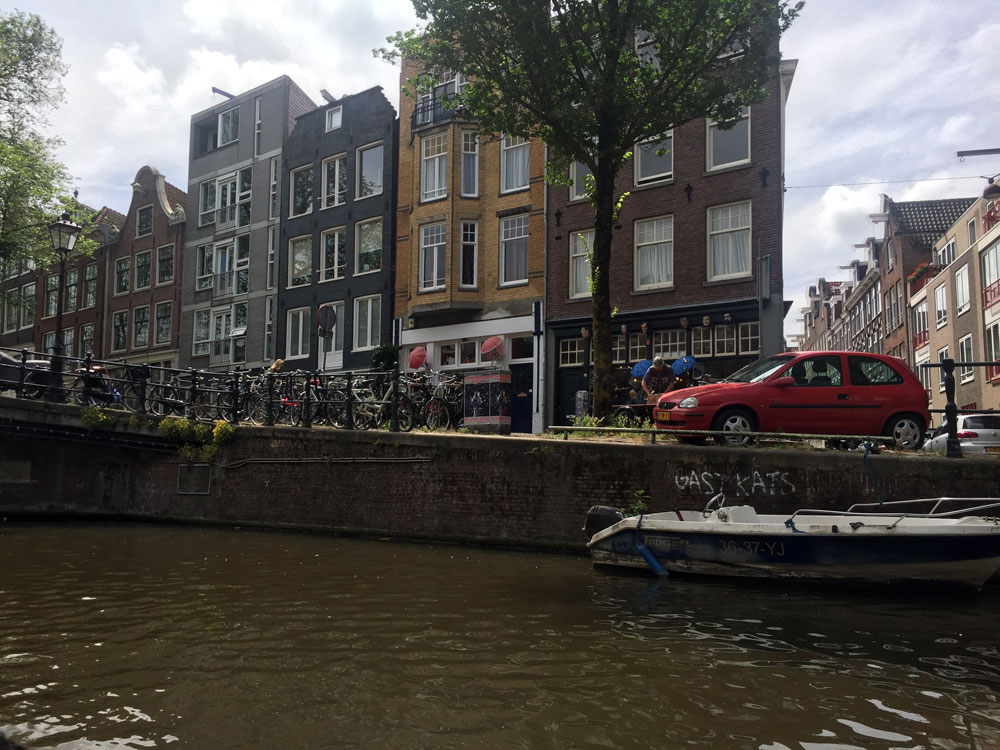 Ooh, the Tulip Museum I visited yesterday: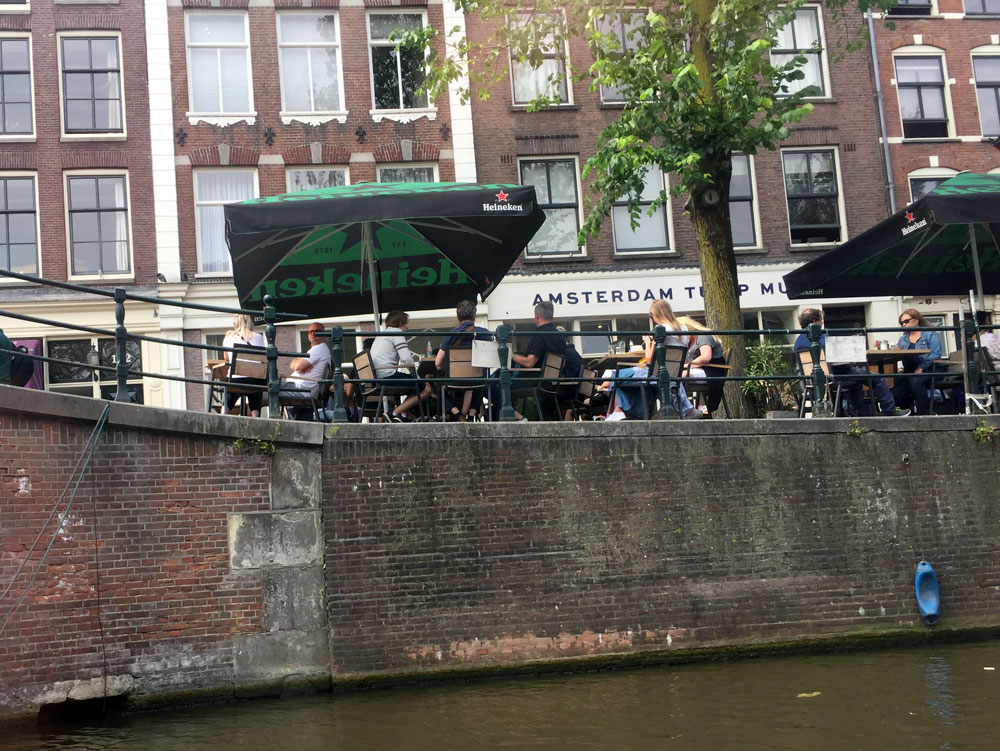 Aah, the Canal-side Rebuild I saw yesterday: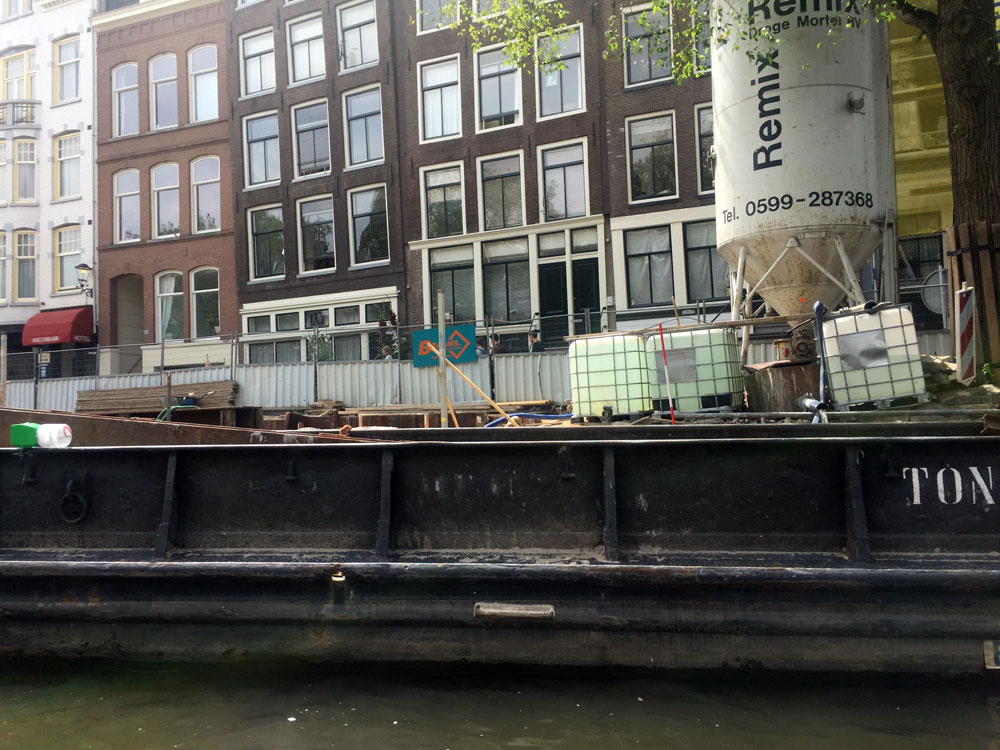 The building in the distance below is The National Maritime Museum. I didn't get a chance to visit but I'm sure it's amazing given Dutch history and Google reviews.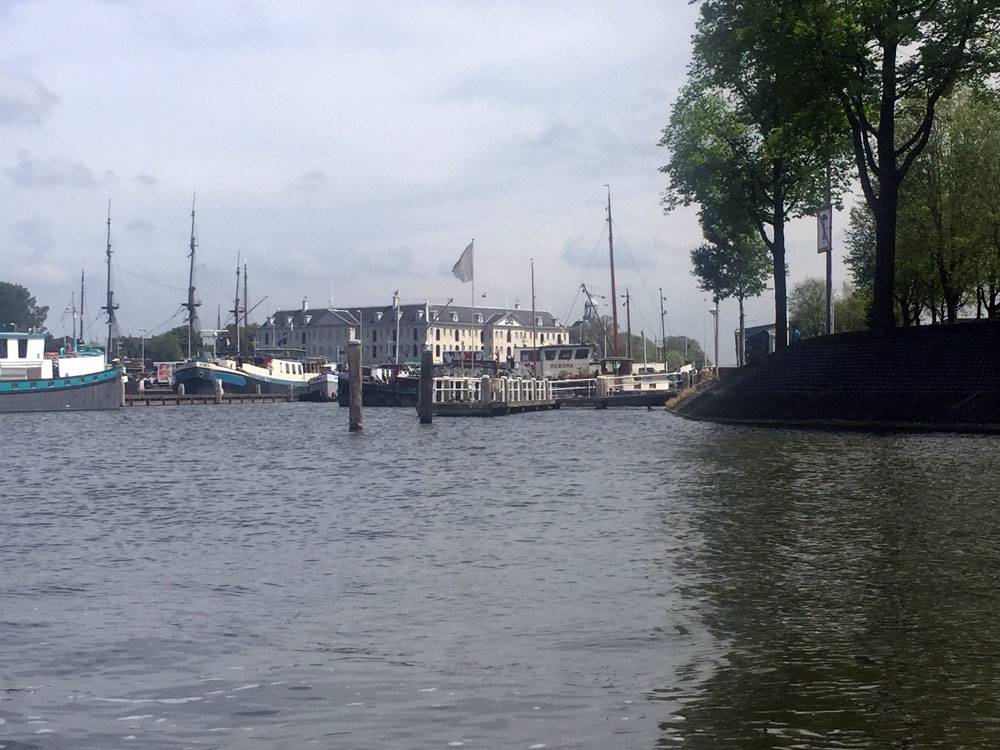 Towards the end we went near a vast area of modern 10-storey buildings. I think the waterfront has been recently redeveloped.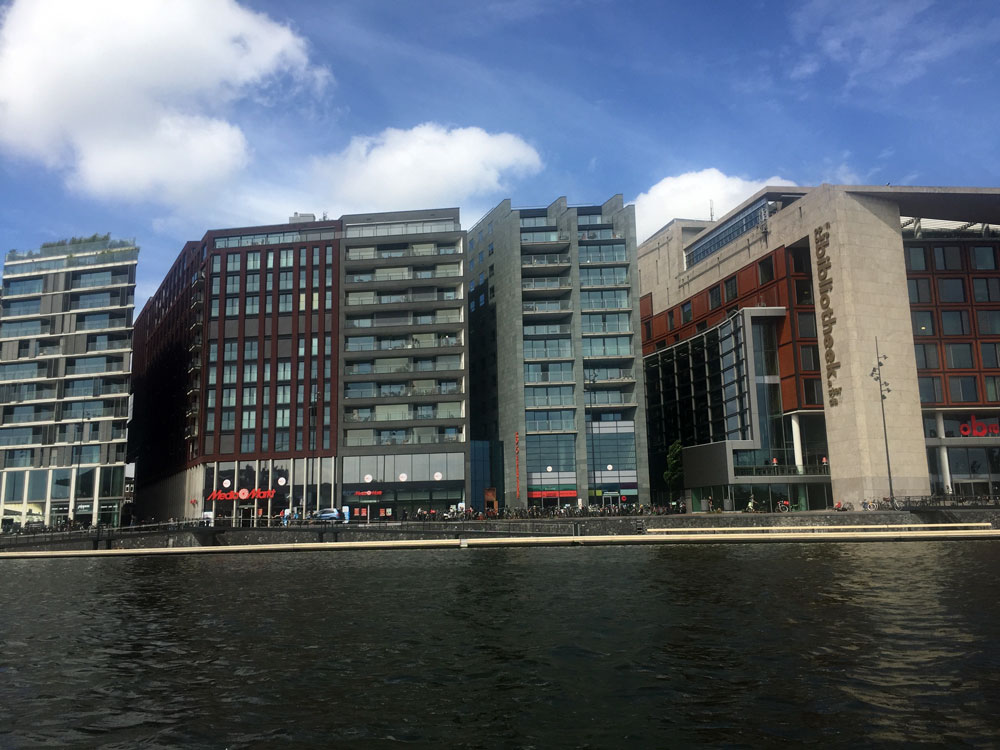 Eventually, I found myself back in Vondelpark and started to write yesterday's post.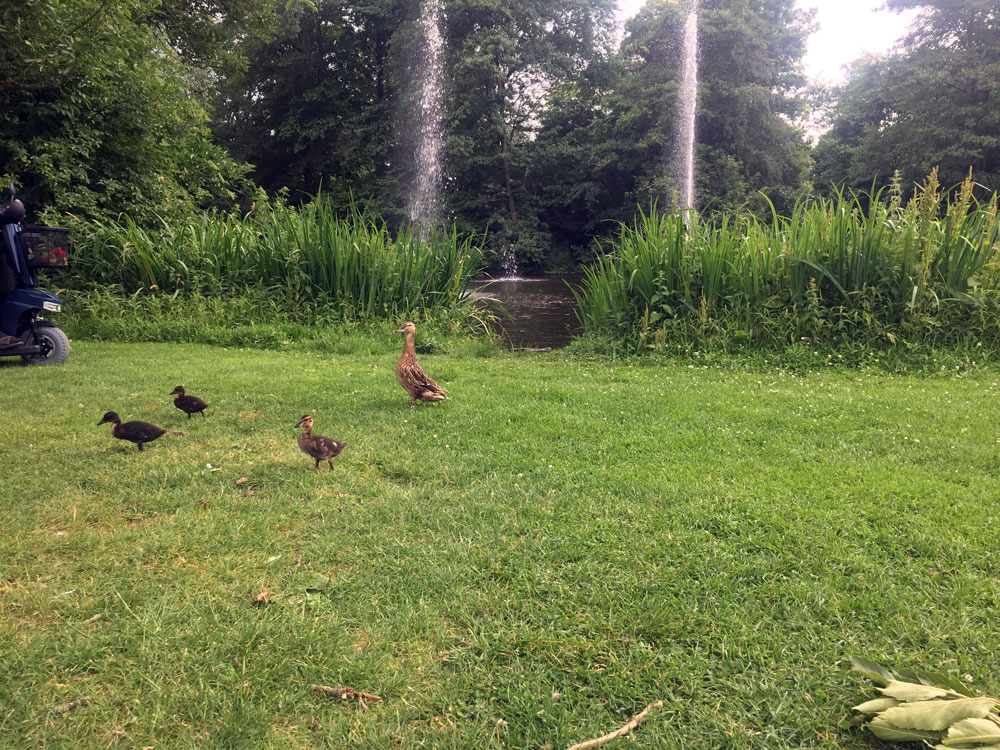 Heading East towards Berlin and Prague, I think I might read the Diary of Anne Frank. I need a new book to read and while I haven't managed to visit this trip I certainly would in future - but make sure to book online a week or two in advance!
Here's a bonus picture, as I love the height difference of the black house: